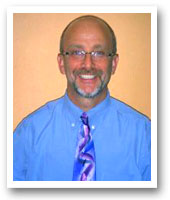 Dr. Scott A. Rubin has been practicing chiropractic care in the St. Petersburg area since 1994. After graduating Cum Laude at Life Chiropractic College, he worked on post graduate studies in Applied Kinesiology and Acupuncture. His dream was to create a method of healthcare delivery that would support total wellness for people.
Dr. Rubin intensified his commitment to his dream in January of 1997, when he began what was The Center for Healing – now the Rubin Health Center, a holistic health care facility designed to create the synergy he'd always dreamed of.
Since then, Dr. Scott has completed certification through Power Pilates out of New York. He is the third chiropractor in the US to complete a Pilates certification. He has achieved a 200 hour yoga certification and holds a black belt in Wado Kai Karate. Currently he is completing a diplomate in nutrition.
Dr. Rubin is the father of two wonderful girls, Raquel and Jessie, and has 2 dogs, Kody and Sally.
St. Petersburg, FL
1500 Dr. MLK St. North
St. Petersburg, FL 33704
Phone: 727-822-1555
web:  rubinhealthcenter.com